CloudKeeper
- an AWS Cost Optimization & FinOps Solution
Get instant & guaranteed savings of up to 25% on the entire AWS bill.
No Cost
No Effort
No Access
No Lock-in
Unlock potential savings on your AWS cloud usage
Drop by our booth #363 & know about the gamut of possible solutions to reduce your AWS costs. CloudKeeper offers a comprehensive suite of AWS FinOps & Cost Optimization solutions tailored to meet the unique needs of different customer segments.
Savings, Software, and Services bundled together

Guaranteed Savings
Access to CloudKeeper Lens
Access to FinOps Experts

Zero-Touch, AI-driven AWS RI management

RI-like Pricing for Compute & RDS Instances
No Commitment
Buy-back Guarantee of Unused RIs

Unlock maximum potential of AWS
EDP

Additional discounts on your committed usage
Lower Annual Commit
Discounted Price on AWS Support

View Details
All these along with complimentary access to Cloud cost visibility & recommendation platform-
CloudKeeper Lens & FinOps consulting
from AWS certified experts
Track, Analyze, & Optimize your cloud usage with our cost visibility & recommendation platform-

Resource-level Cost Visibility
RI & Savings Plan Utilization
Report Daily Breakup
Cost optimization recommendations

FinOps

Support & Consulting

Establish FinOps culture & set up cost-efficient cloud operations-

AWS Well-Architected Reviews
Cost Governance Guardrails
Defining & Measuring FinOps KPIs
Commitment Planning & Management
Join us at the
Lightning Theatre Session
Considerations for using an AWS Enterprise Discount Program
For AWS enterprise customers, an AWS Enterprise Discount Program (EDP) might be on your radar as a premier savings route. In this lightning talk, learn about the advantages and disadvantages of an EDP, determining your ideal annual commitment amount and span, how to maximize the benefits of an EDP while retaining flexibility, and how you can use CloudKeeper EDP+ for extended gains and flexibility. This presentation is brought to you by CloudKeeper, an AWS Partner.
TUESDAY, NOV 28 2023

12:00 PM PDT

THEATER 2 - INDUSTRY TEAMS ZONE, THE VENETIAN
Speaker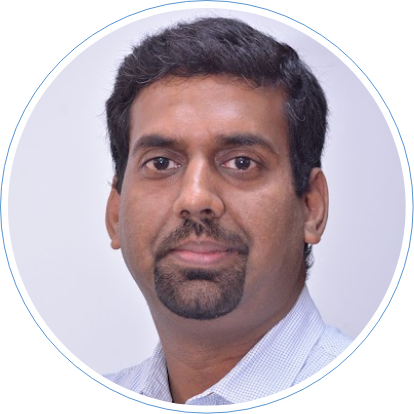 Aman Aggarwal
Business Head, CloudKeeper
"A Certified AWS Professional & FinOps Practitioner helping customers in their Cloud & FinOps journey for 15+ years"
Why can CloudKeeper be your
trusted FinOps Partner?
20%
average savings on the entire bill
300+
Cloud & FinOps professionals
$100 Mn+
savings delivered to our clients
A Glimpse of Our Customers
$100 Million+ in Annual Savings Delivered Across 300+ Customers
USA

Canada

India

Australia

SEA

Europe

Pennsylvania

Vancouver

Mumbai

Perth

Singapore

London

Los Angeles

Toronto

Mumbai

South Yarra VIC

Jakarta

Fife

Arkansas

Petaluma

Delhi NCR

Brisbane

Singapore

London

Chicago

Quebec

Delhi NCR

Collingwood

Indonesia

Alton
We are at
Booth #363
at AWS re:Invent.
If you happen to be there, let's connect for a quick chat!