What is
CloudKeeper Lens?
CloudKeeper Lens is our proprietary AWS cost analytics platform. It offers real-time insights, cost optimization recommendations and a granular view of your cloud spend patterns and cost usage.
CloudKeeper Lens
Features
A comprehensive dashboard for all your AWS spends.
Billing Summary
Get insights into your AWS bill summary, average daily spend, and last 7 day cost along with monthly forecast & daily cost breakup on AWS services.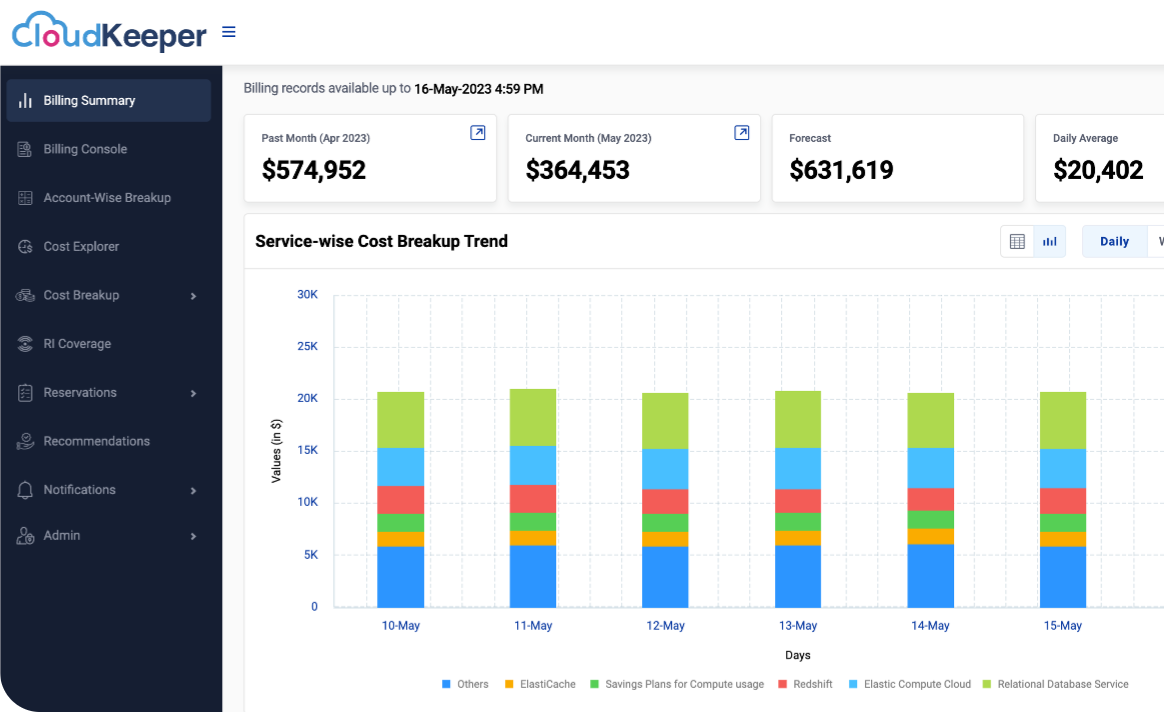 RI & Savings Plan Utilization
Get utilization of all your reservations & savings plans which tells you how much of your RI was used every hour of the day.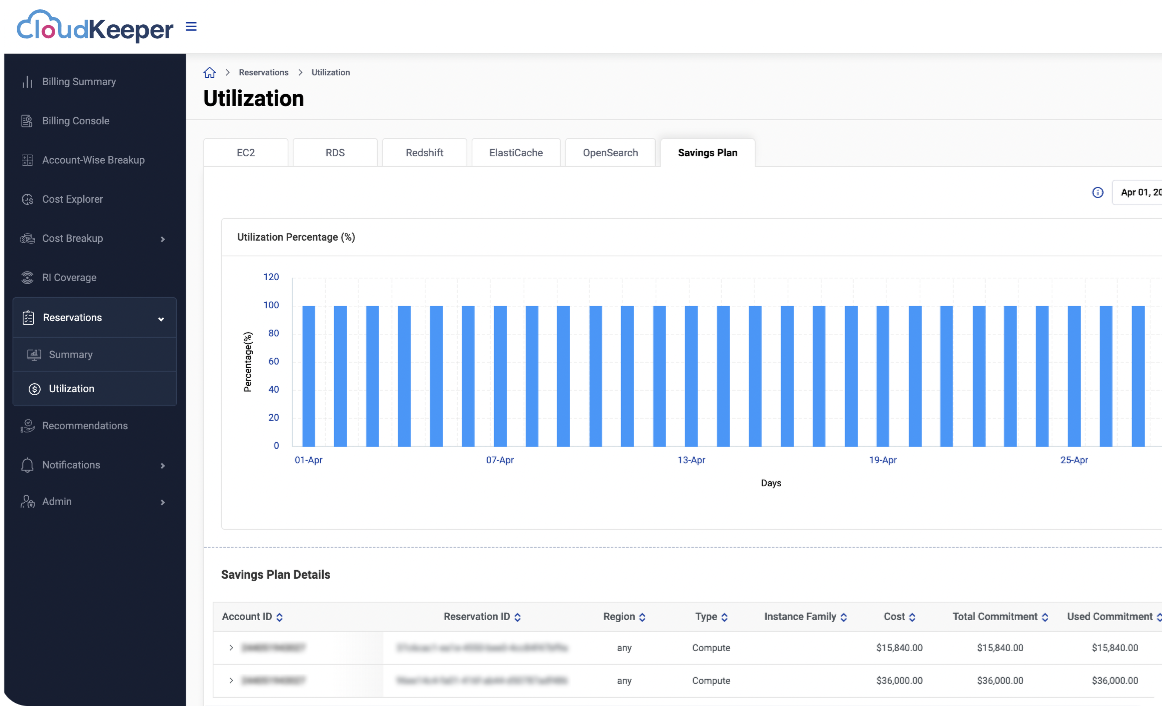 EC2 & S3 Breakup
Understand the data transfer charges for all the EC2 instances and identify the ones costing maximum. Deep dive into your EC2 & S3 spends.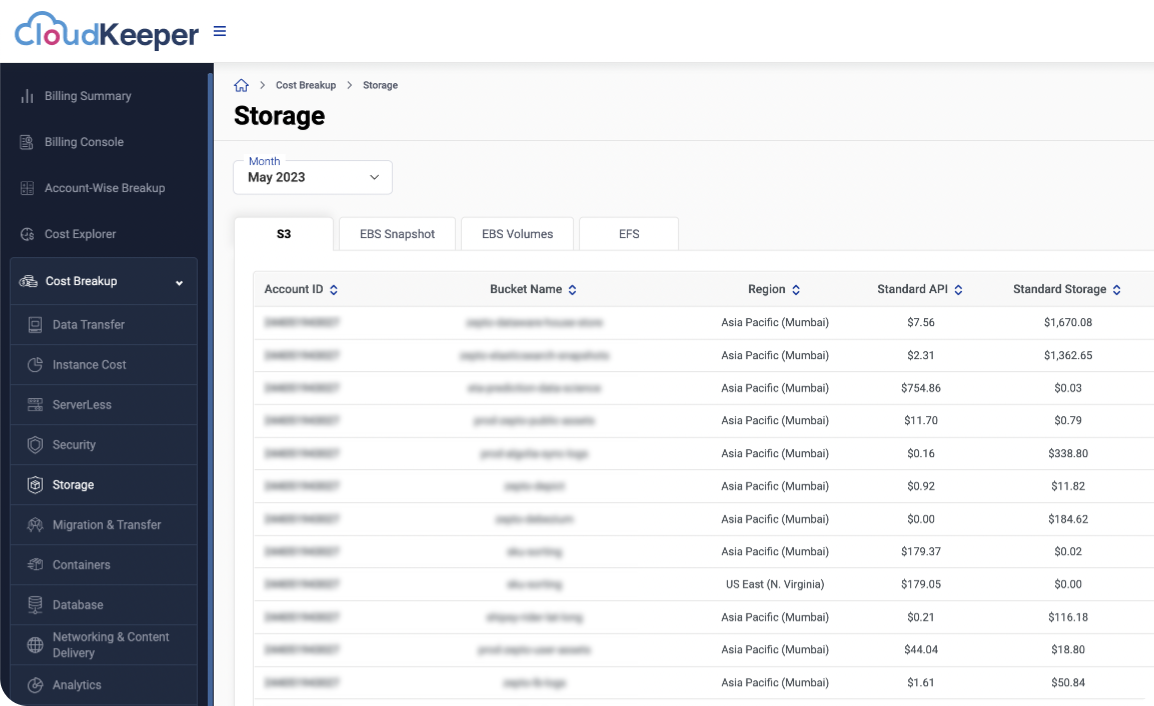 Report Daily Breakup
A heatmap shows the cost variation for the month on a daily basis. Drill-down further to identify specific usage type for AWS service.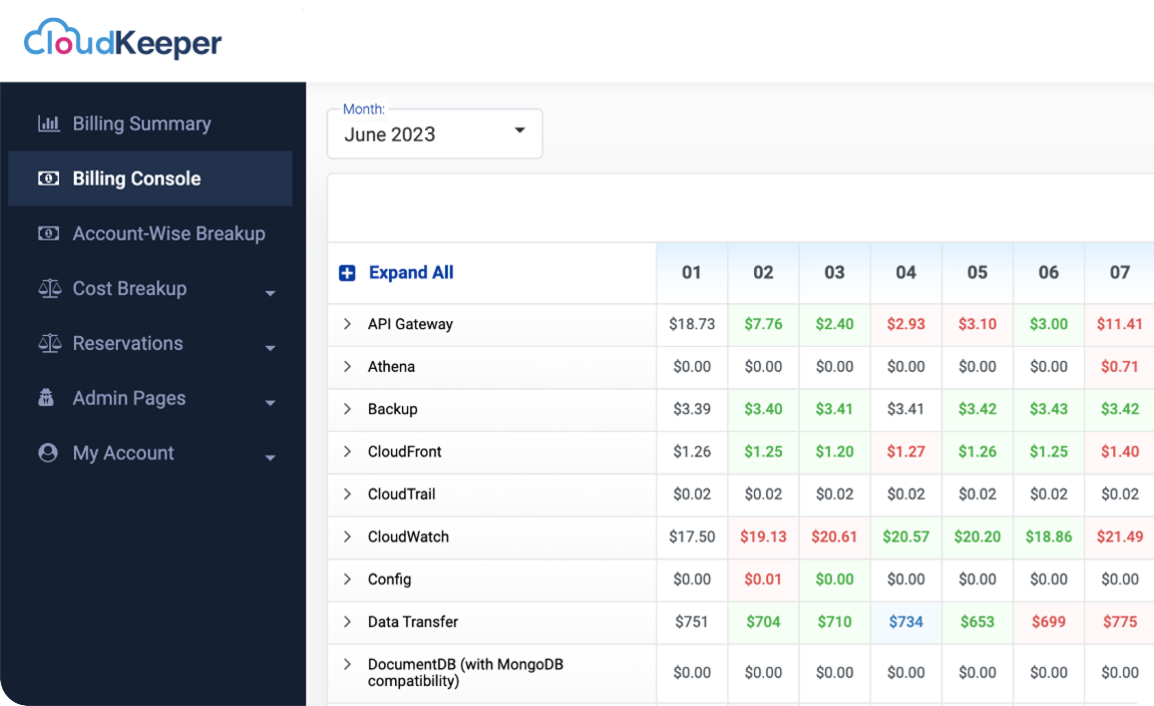 Data Transfer
Our data transfer dashboard not only provides a quick summary of data transfer charges across all AWS services, but also has resource level details.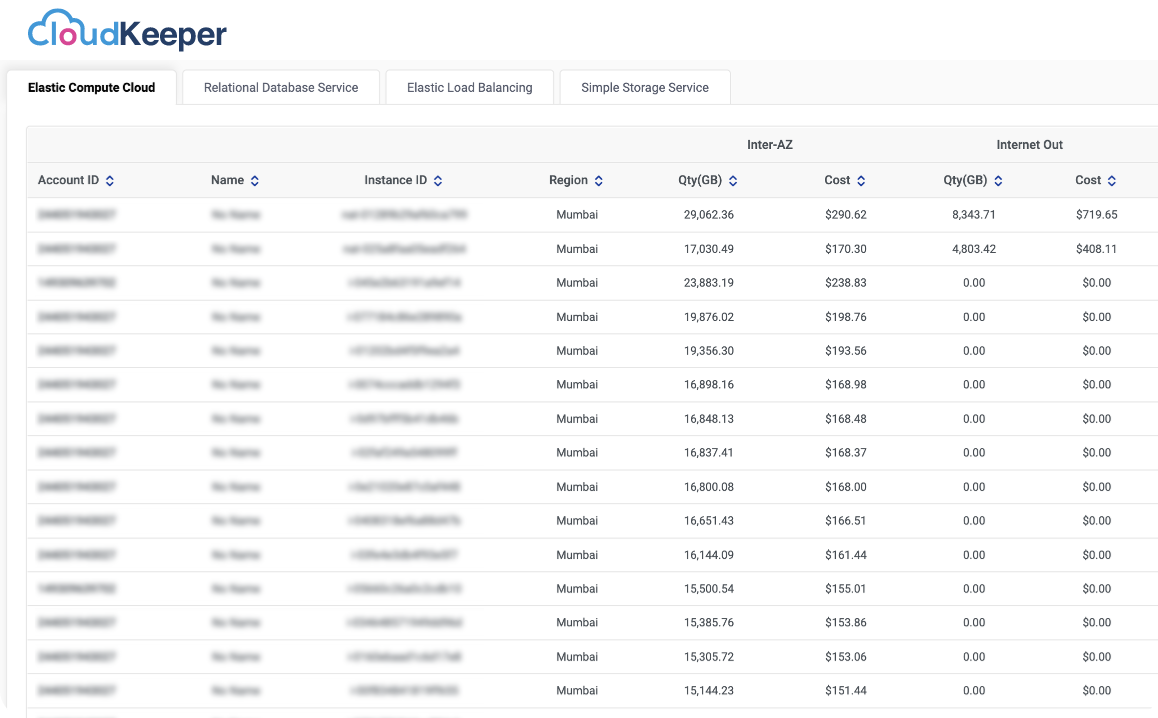 We are on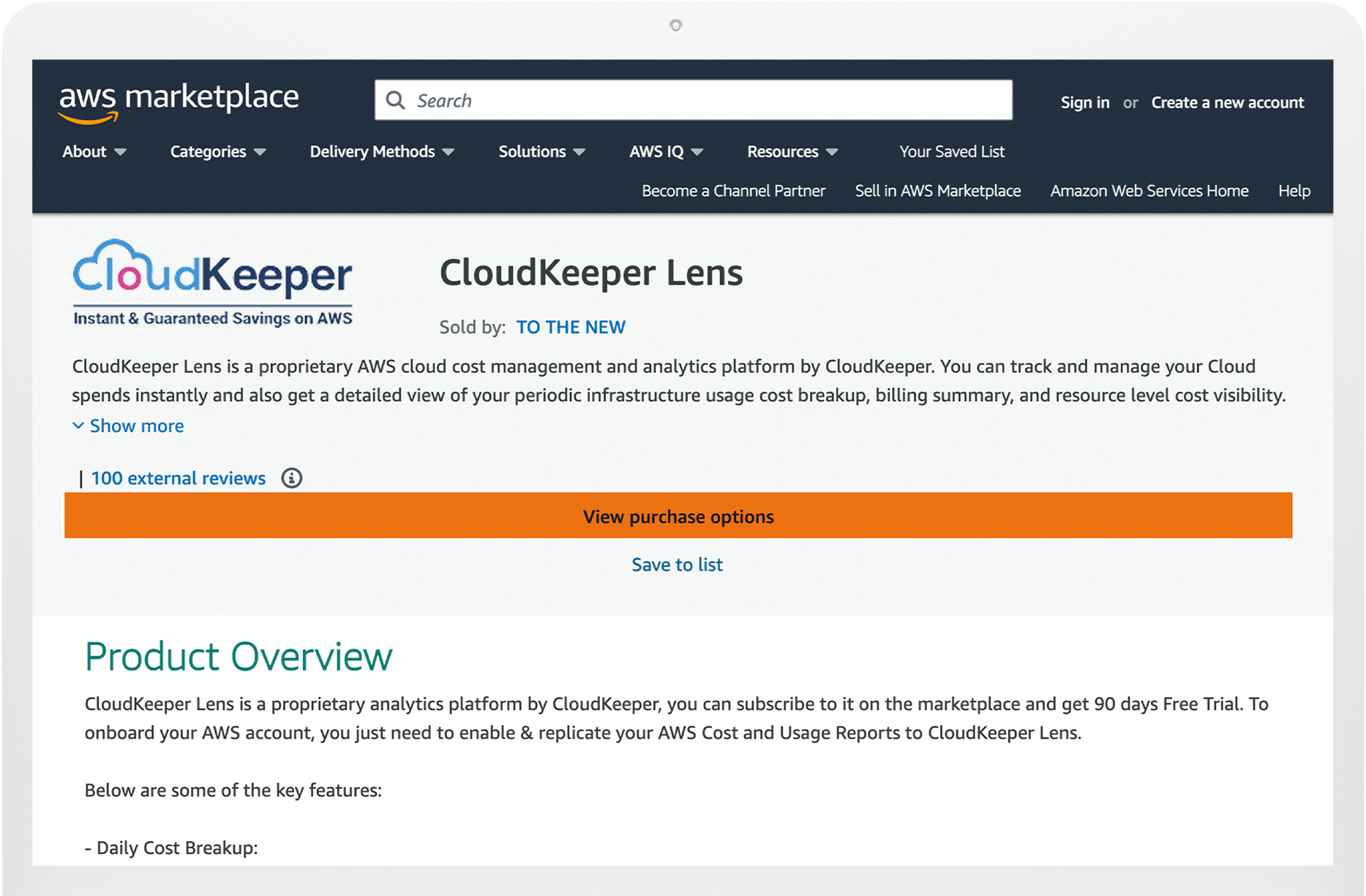 The signup process is just a few clicks away and all it takes is 2 minutes of your time.
That's it!
You're all set to review and track your AWS spends.
For CloudKeeper AZ customers
Free access for all our CloudKeeper AZ customers
For others
0.5% of your monthly AWS bill
Pro tip: CloudKeeper AZ gives you instant & guaranteed savings on your AWS bill and
access to CloudKeeper Lens at no cost.
Why Choose CloudKeeper
as Your FinOps Partner?
$100 Mn+
Savings Delivered to our clients
20%
Average Savings on Total Bill
300+
Cloud & DevOps Professionals
Our Clients
$100 Million+ in Annual Savings Delivered Across 300+ Customers
(Average of 20% Savings on the entire AWS bill)
USA

Canada

India

Australia

SEA

Europe

Pennsylvania

Vancouver

Mumbai

Perth

Singapore

London

Los Angeles

Toronto

Mumbai

South Yarra VIC

Jakarta

Fife

Arkansas

Petaluma

Delhi NCR

Brisbane

Singapore

London

Chicago

Quebec

Delhi NCR

Collingwood

Indonesia

Alton
Recognized Globally for our Cloud Expertise
Listed in 3 out of 5 segments in IDC
Market Glance: FinOps Cloud
Transparency, 2Q23
Recognized by ISG Research for its
proven capabilities and scale in providing
FinOps solutions across 14 categories
A Premier Partner
of the FinOps Foundation
Leader in the G2 Grid for Cloud
Cost Management
FinOps Thought Leadership