Why Should You Conduct a Well-Architected Review?
AWS Well-Architected Framework Review (WAR/WAFR) benchmarks your infrastructure against the best practices
and design principles created by AWS, based on their experience with thousands of organizations worldwide.
AWS WARs are performed with a focus on the following six pillars:
Operational Excellence

Defining operational standards, monitoring workloads, and enabling continuous improvement

Security

Protecting data, controlling access, and managing security events

Reliability

Addressing resource availability, disaster recovery, and managing service disruptions

Performance Efficiency

Streamlining resource selection, rightsizing, and performance monitoring

Cost Optimization

Tracking cloud costs, eliminating waste, and optimizing spend while the business scales

Sustainability

Designing the cloud architecture for environmentally conscious resource management
Why should you choose
CloudKeeper for WAR?
An AWS Premier and Audited partner with 12+ Years of cloud expertise, CloudKeeper stands out as one of
the most experienced Well-Architected Review Partners.
400+
Well-Architected
Reviews in 2022

Ranked in Top 5
AWS Well-Architected
Partners

300+
AWS Cloud and
DevOps Experts
How do we
Perform the Reviews
?
The AWS-Certified Cloud Experts from CloudKeeper perform a comprehensive review of your
AWS infrastructure using a structured approach:
Initial
Consultation

Workload
Identification

In-depth
Review

Insights and
Recommendations

Implementation
Support
No costs involved.
Completely funded by CloudKeeper!
The Well Architected Reviews are entirely free. Why, you may ask?
These reviews help showcase our capabilities and the guaranteed AWS savings we can deliver. And most organizations end up choosing us as their long-term FinOps partner. We would love to have you on board as well!
CloudKeeper is an AWS Premier Consulting Partner
300+
Active Customers
$100 Mn+
Savings Delivered
12+
Years on AWS
20%
Average Savings on the total bill
Why Choose CloudKeeper
as Your FinOps Partner?
$100 Mn+
Savings Delivered to our clients
20%
Average Savings on Total Bill
300+
Cloud & DevOps Professionals
A Glimpse of Our Customers
$100 Mn+ savings delivered for 300+ customers across the globe
USA

Canada

India

Australia

SEA

Europe

Pennsylvania

Vancouver

Mumbai

Perth

Singapore

London

Los Angeles

Toronto

Mumbai

South Yarra VIC

Jakarta

Fife

Arkansas

Petaluma

Delhi NCR

Brisbane

Singapore

London

Chicago

Quebec

Delhi NCR

Collingwood

Indonesia

Alton
Recognized Globally for our Cloud Expertise
Named a Key Player in the IDC Market Glance: FinOps Cloud Transparency, 2Q23
Mentioned by ISG Research for its proven capabilities and scale in providing FinOps solutions across 14 categories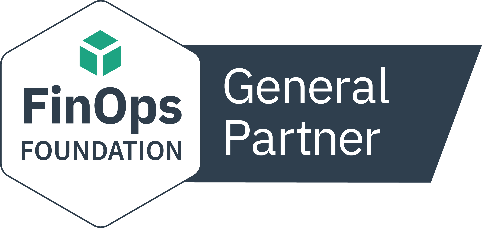 General Member of the FinOps Foundation, a part of Linux Foundation's non-profit technology consortium
Ranked in the Top 3 Cloud Cost Management Providers in G2 Spring 2023 Grid® Reports
Hear it from those who matter most - our valued customers.
Watch the technology leaders sharing their first-hand experience with CloudKeeper.
FinOps Thought Leadership